Firth Carpets has stood the test of time, much like Michael's passion for motor vehicles! Back in the olden days when he was younger, you might have seen Michael trawling the streets on his Lambretta sx150 or gp200, probably up to no good. After digging in the Rooney archived photos, I have managed to find the only surviving image of his gp200 scooter! Unfortunately, the youngster wasn't posing alongside it (for once!), but as you can see she was a beauty!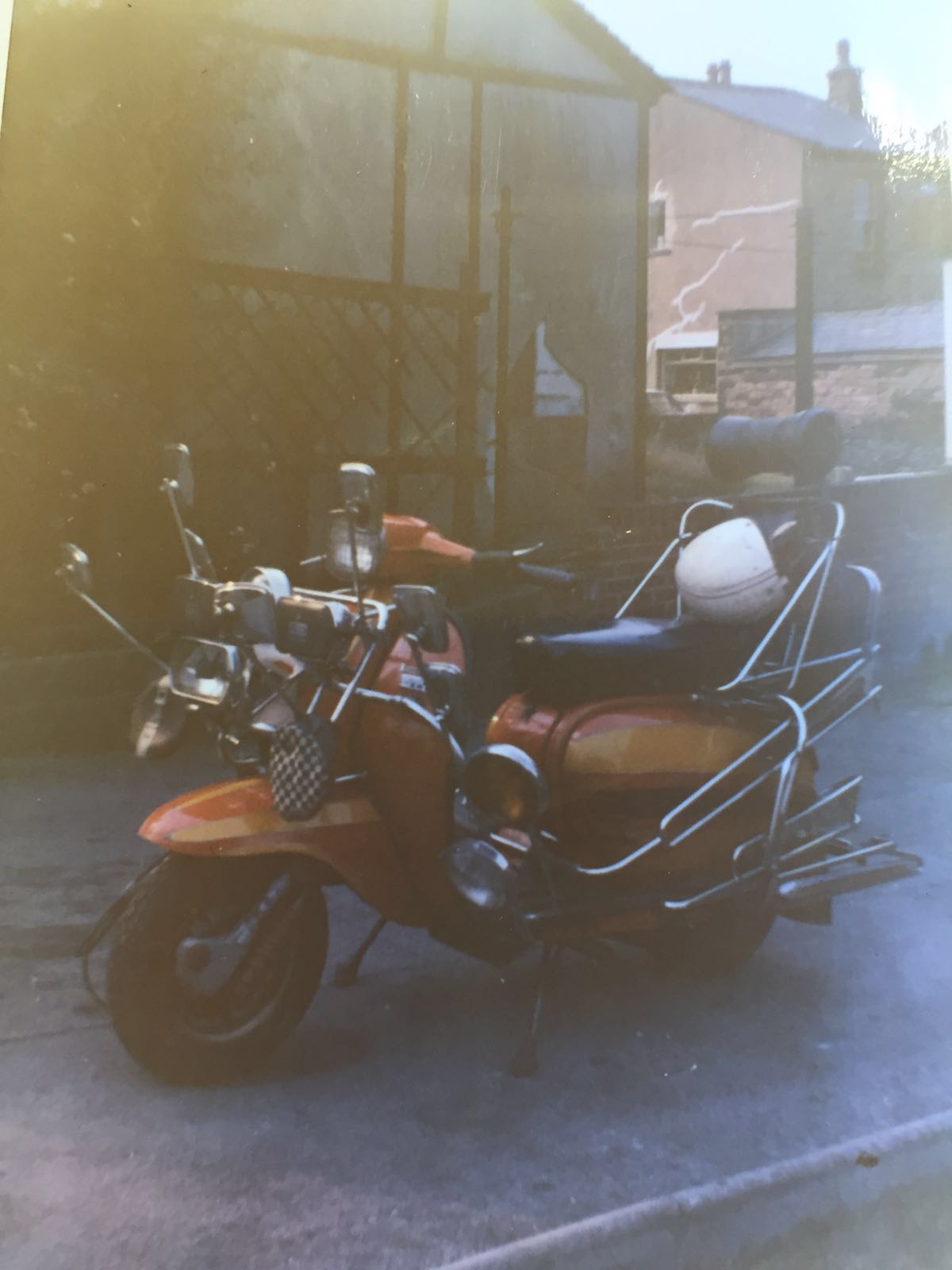 His love for scooters never really disappeared, so when Firth Carpets met with our rug designers, Michael just couldn't resist adding this stunning rug to our collection!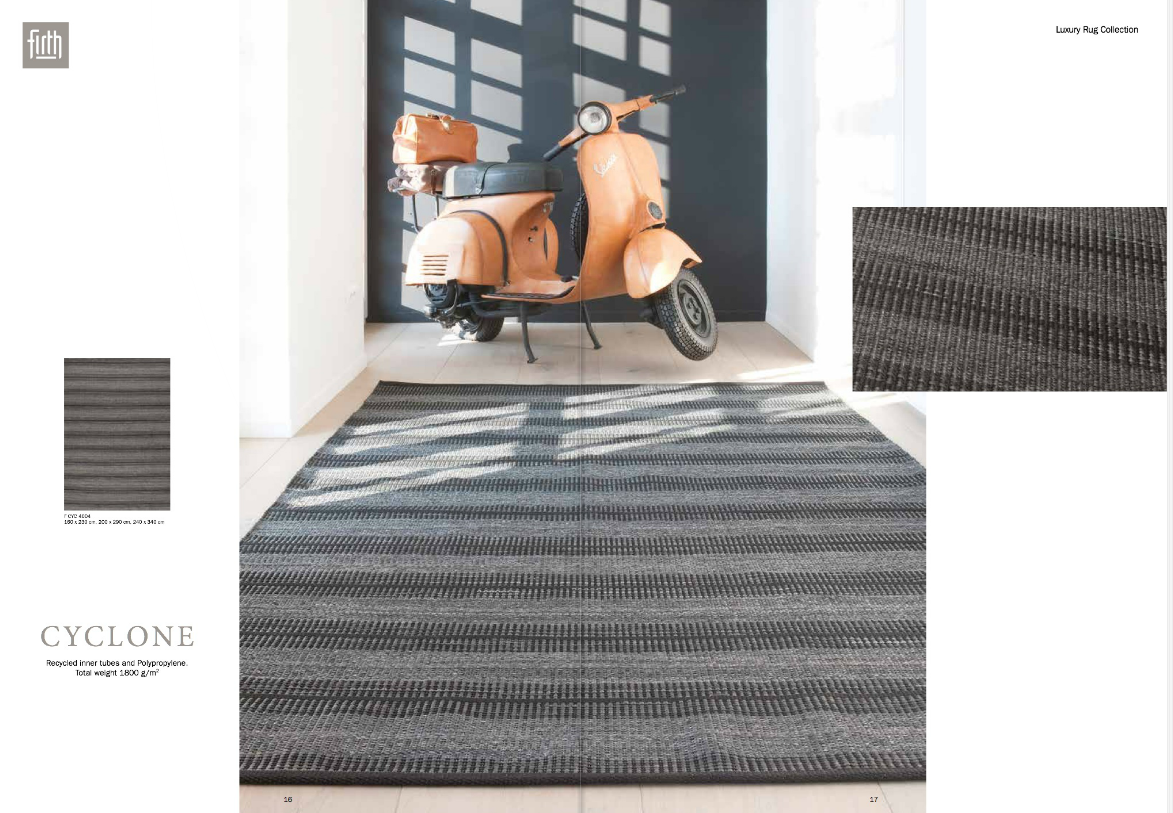 Ok, not a Lambretta, but this wonderful Cyclone rug is made from the recycled inner tubes from a Vespa. Every single rug is different and unique, with some even showing the individual printed codes! It comes in a range of 3 sizes: 160cm x 230cm, 200cm x 290cm and 240cm x 340cm. Due to the different colours of inner tubes, this rug covers a range of hues, including light to dark greys and black, which would complement most interior designs.